Já podem lá ir, Versão beta, mas funciona, eu testei, e consertar os vossos Objectos 3D Online, o Site Makeprintable permite-vos consertar, gravar em 3d ou G-Code, e imprimir directamente!
É bom!
MakePrintable Takes on Big Names with Universal 3D Print Prep Software

MICHAEL MOLITCH-HOU




Two of the giants in the 3D printing software space, with tools designed specifically for 3D printing prep, are Belgium's Materialise and Autodesk, augmented greatly by its recent acquisition of netfabb. With such big names dominating the field, it might be difficult to imagine the chance that a small startup would have in providing its own solution for 3D file prep and management; however, MXD3D's MakePrintable cloud service for repairing 3D files has become a popular, free solution in the 3D printing community and could just prove to be the David in a Goliath-dominated scene. Not just due to the intuitive interface and quality of the online software, but because of the brains behind it.



Aqui este Artista a seguir, Adam Nathaniel Furman, está de Parabéns, eis como se fazem Maravilhas, inovando na Impressão 3D, Cerâmica e Design, que são um espanto!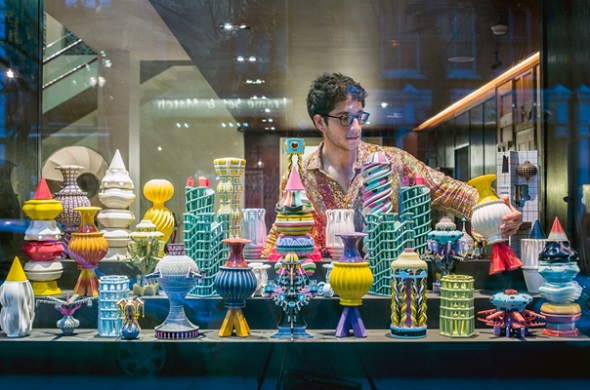 Building Wonders in 3D Printed Ceramics: Meet Designer Adam Furman




Fabian




London-based designer Adam Nathaniel Furman is quite an all-round talent: he is trained in architecture and fine arts, but also works in areas like product design, interior design, writing, and teaching. It only seems logical that a person who is so eager for knowledge would soon embrace the world of 3D printing. Let's take a closer look at some of his stunning 3D printed designs.

Back in 2013, Adam had already created 3D printed ceramic objects for his 'Designers in Residence' commission at the London Design Museum. The project he worked on was called 'Identity Parade' and consisted of 3D printed ceramic vases and ornaments, painted in luminous colors and flashy patterns. For this project, Adam actually slipped into the role of a fictional designer:
Dica de DesignWorld:
Como fazer dinheiro com uma Impressora 3D?
Esta é uma ideia bem inteligente e prática, usá-la para fazer Matrizes e ferramental personalizados, para criar e instalar Peças em várias Indústrias, e Serviços.
Boa ideia!
E, estou farto de vos dizer, vejam toda a série de Vídeos que aparecem no Youtube, relacionados com este tópico, no fim deste Vídeo.



Tips for using 3D printing for tooling




Design World
One issue with 3D printing for potential users is justifying the expense.

Tooling (jigs and fixtures) are often an expensive, time involved, but highly necessary aspect of manufacturing.

By using 3D printers to speed up the development of tooling, users get immediate cost return benefits.
Muitos Materiais numa só Impressão, um Sonho, agora realizado pela Sculpteo, podem agora as vossas Ideias realmente brilhar, em questão de Protótipos e Apresentações, etc!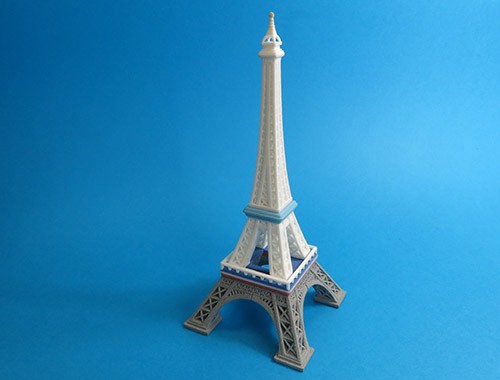 Introducing our new Multi-material Ensembles




ARTHUR CASSAIGNAU
Handling multmaterial 3D prints is THE dream when it comes to 3D printing. If 3D printing directly in all the materials available in the industry is not doable yet, the team at Sculpteo figured out a way for you to do it anyway. Thanks to a new feature you can now fully configure your Ensemble so that it includes parts with their own specifications. Within the same Ensemble, you are now able to configure parts with different materials, finishes and even sizes. Let's take a look.

It's no secret, many of our users 3D print Ensembles, sets of parts and batches of pieces. Until not so long ago, the only way to create those was to print them one by one. This changed ealier this year, when we introduced two things: multi-upload and ensembles, allowing you to do two things very well:

Simultaneously upload a large quantity of 3D files in a single pass

3D print off a whole set of different pieces – as long as you wanted them all in the same material
E ajudar os outros, ajuda este humilde Divulgador, eis como encontrei esta série de Animações de Mecanismos, ajudando um Bacano na Mechanical Adventures, um outro nosso amigo tinha encontrado algo de muito úitil aos Engenhocas...
Mais uma série de Vídeos incríveis, no Youtube!


Transmission with teeth-uncompleted gears 8a


thang010146
Input: the yellow gear.
Its number of remained teeth Z1c = 9
Its number of teeth (teeth-completed) Z1 = 20
Its number of cut-off teeth Z1f = Z1 -- Z1c = 11
Output: the green gear.
Its number of teeth (teeth-completed) Z2 = 20.
When the yellow makes 1 revolution, the green makes 1/2 revolution.
https://www.youtube.com/watch?v=wPxQOsEiJ2E